This slideshow requires JavaScript.
2014 Season Subscriptions on Sale Now!
Three-show subscription for as low as $40*!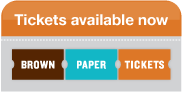 *Prices vary by performance date.  Additional handling fees apply.
OUR SEASON:
Especially Unexpected: Improv Fest
Saturday, May 3, 2014
7 pm
Building on the popularity of Unexpected Stage Company's hit Monologue Fests in 2012 and 2013, we are bringing you a new installment of the "Especially Unexpected" series.
Three teams of actors will compete in a one-night only improv fest.  These actors will put their comedic skills to the test in a series of spontaneous games.  Audience members will have the chance to gain insight into improvisation as part of the creative process in this entertaining evening!
For individual tickets to the Improv Fest, please click here.
Dani Girl
In this witty and touching contemporary musical, by the award-winning team of Michael Kooman and Christopher Dimond, a precocious 9 year old is hospitalized when her leukemia comes out of remission. With a morbid imagination, she attempts to find an answer to the bewildering question, "Why is Cancer?" Dani, her imaginary friend Raph, and a fellow cancer patient Marty discover the secrets to life as well as death in this touching, witty new musical.  Directed by Christopher Goodrich.  Randolph Road Theater, Silver Spring.  July 17 through August 10, 2014.
Danny Boy
In this NYC Fringe Audience Favorite Award-winning comedy, Danny is a typical, career-oriented New Yorker except for the fact that he is a little person.  Playwright Marc Goldsmith takes us inside the vantage point of someone quite small who must navigate through romance, a career, his family and friends, all while confronting his own insecurities about measuring up.  Directed by Christopher Goodrich.  Randolph Road Theater.  October 16 to 26, 2014.
All performances will take place at:
Randolph Road Theater
4010 Randolph Road
Silver Spring, MD 20902
Click here to purchase online.  Or, to purchase by phone, please call 1-800-838-3006. For information, please call 301-337-8290, visit www.unexpectedstage.org, or email rachel@unexpectedstage.org.
Unexpected Stage Company is funded by an operating grant from the Maryland State Arts Council, an agency dedicated to cultivating a vibrant cultural community where the arts thrive.  Funding for the Maryland State Arts Council is also provided by the National Endowment for the Arts, a federal agency.
Unexpected Stage gratefully acknowledges The Center for Organizational Excellence for its generous support.
Interested in receiving Unexpected Stage updates and behind-the-scenes news?  Please click below to join our mailing list.