TICKETS FOR ESPECIALLY UNEXPECTED: IMPROV FEST
ARE ON SALE NOW!
May 3, 2014
7 pm to 9 pm
Randolph Road Theater
4010 Randolph Road
Silver Spring, MD 20902
Building on the popularity of Unexpected Stage Company's hit Monologue Fests in 2012 and 2013, we are bringing you a new installment of the "Especially Unexpected" series.
Three teams of actors will compete in a one-night only improv fest.  These actors will put their comedic skills to the test in a series of spontaneous games.  Audience members will have the chance to gain insight into improvisation as part of the creative process in this entertaining evening!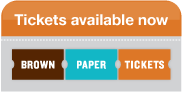 General Admission Tickets: $15.  Special discount price of $10 available for arts professionals.
Click here to purchase online.  Or, to purchase by phone, please call 1-800-838-3006. For information, please call 301-337-8290, or email rachel@unexpectedstage.org.
Interested in participating as an actor in Especially Unexpected: Improv Fest?  All participants will be cast ahead of time.  Please call 301-337-8290 or email chris@unexpectedstage.org for information.
*******************************************************************************
Subscriptions for Unexpected Stage's 2014 season including Especially Unexpected, Dani Girl, and Danny Boy will go on sale shortly.  For email updates, please join our mailing list, or follow us on Facebook.
Questions?  Please call us at 301-337-8290 or email rachel@unexpectedstage.org.
Unexpected Stage Company is funded by an operating grant from the Maryland State Arts Council, an agency dedicated to cultivating a vibrant cultural community where the arts thrive.  Funding for the Maryland State Arts Council is also provided by the National Endowment for the Arts, a federal agency.
Unexpected Stage gratefully acknowledges The Center for Organizational Excellence for its generous support.